Learn how to control the controllable
This short course will introduce you to a number of valuable sport and positive psychology tools that will help you to perform at an optimal level over a sustained period of time.
Controlling the controllable, planning and preparation, goal setting, mental imagery and rehearsal, maximising the use of lift riding time will all help with performing under pressure and allowing your mind to be free.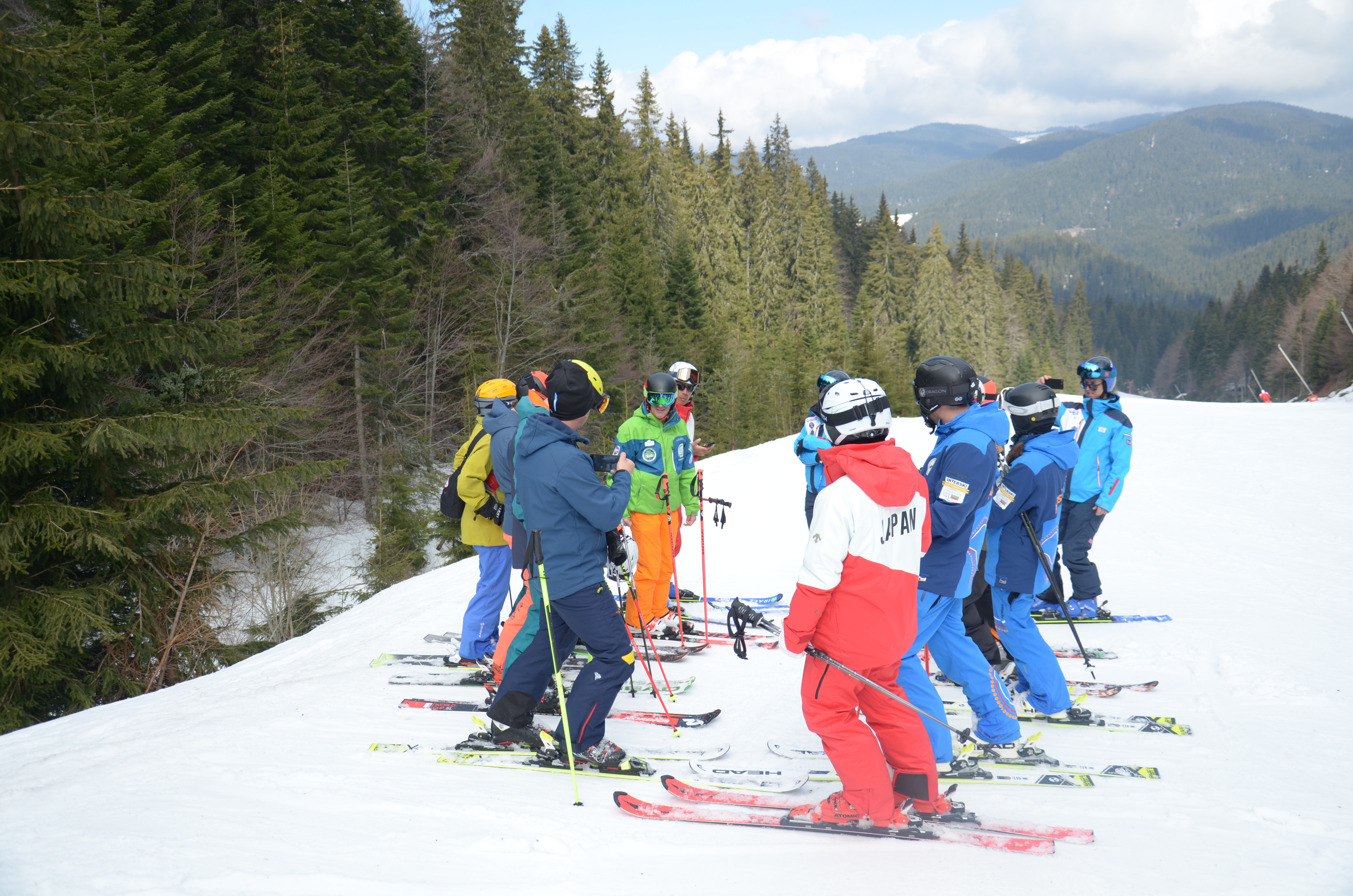 No matter who you train with
If you are a snowsport instructor and you are working your way through a national certification system then you will find this course useful. It does not matter which organisation you are training with as all ski and snowboard instructor exams 'create' a unique kind of pressure that you can learn to manage better.
Derek Tate, your course instructor, is an examiner of ski instructors and has been on 'both sides of the fence' in terms of being under pressure as a student and witnessing students experiencing pressure. His psychology studies and research have given him lots of insight into dealing more effectively with these situations.
By the end of this course you will be able to...
Know how and what to control as you prepare for more pressured environments in snowsports.
Develop your own pre-competition/performance routine and know what to include recognising that it will be unique to you.
Appreciate the benefits of mental imagery and mental rehearsal and be encouraged to practice this valuable skill.
Develop a strategy for 'ski-lift' riding time that helps you to stay positive and focused.
Recognise that optimal performance is preferable to peak performance and more achievable to sustain.
Set more realistic goals for forthcoming events/exams/competitions in the snowsports environment.